Discovery PAG Pack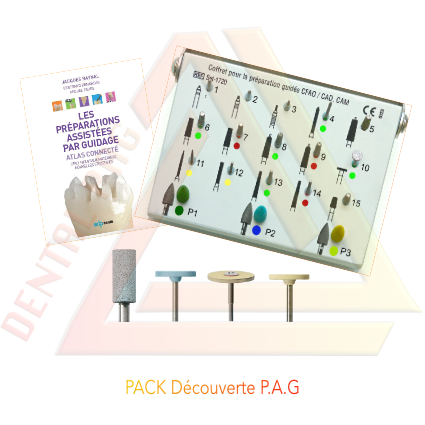 Discovery PAG Pack
In stock: 1
Availability : Last stocks remaining - order yours now to avoid disappointment!
504,88€ inc. tax
The Discovery PAG Pack includes all you need to start this technic.
Included in this Pack:
1- Book in FRENCH : Les Préparations Assistées par Guidage : l'Atlas connecté"
2- One Set1720 to realise all the preparations : 15 diamond burs and 3 polishers
3- The Laboratory polishers Pack for the mechanical glazing of vitreous ceramic pieces : 4 polishers.