Set CeraGlaze 1588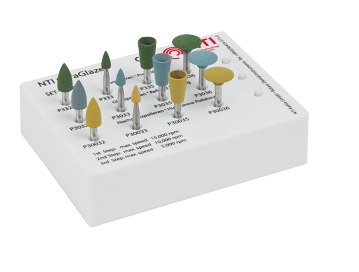 Set CeraGlaze 1588
Finishing and glazing fixed ceramic pieces
In stock: 1
Availability : Last stocks remaining - order yours now to avoid disappointment!
238,97€ inc. tax
Technical information :
The polishers of the Set CeraGlaze 1588 are made for finishing and glazing fixed ceramic pieces.
Green polishers : for pre-polishing the ceramic.
Blue polishers : for polishing the ceramic.
Yellow polishers : for glazing the ceramic.
Tips : Set 1588 has three polishers in common with the Set 1720 : P1, P2 and P3